Ugly Drum Smoker
From CBBQAwiki
How To Build An UDS Ugly Drum Smoker
by Bentley N. Meredith
Materials list
Drum. Free
Lid. Free
4-4 inch 3/4" pipe nipple with cap. Nipple .75 cents. Cap .56 cents.
1 3/4 inch ball valve. Most expensive part, $8.56.
6-8 brackets. $1.39/4
1/16 inch sheet metal. I bought a scrap piece about 10 x 72 inches. .50/lb 20 lbs. $10.
3/4 inch expanded metal. I bought this as scrap too. 4 x 8 foot. .50/lb. 20 lbs. $10. I used 1/2 inch(did not realize it was 1/2 till I got home!) Use 3/4.
Grills (We will discuss this in detail.) Home Depot $12.95. I am going to make mine out of expanded.
3 Handles.
Paint, optional.
Tools required.
This varies depending on the type of UDS you will make. For this job.
Welder. (Optional)
Weed Burner. (Optional)
Grinder with wire brush attachment. A wire brush and grinder blade can be put on a 3/8 inch variable drill.
Drill. With a step bit to 1 inch or a knock out punch.
Pressure washer. (Optional)
Building instructions
We start out with a basic 55 gallon drum. If you can find one with a removable lid, that is the best. If not there are other option, like the one that will be used in this example.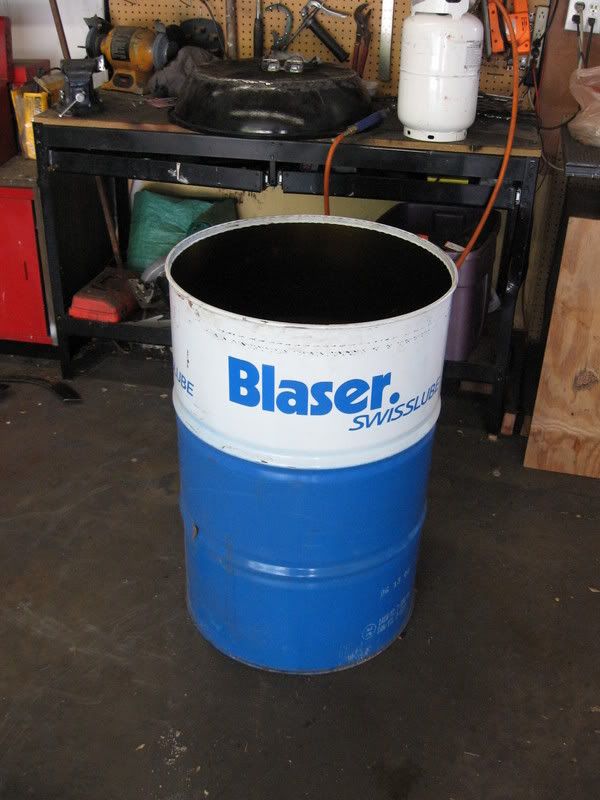 The drum should be a food grade if possible. It is not an absolute, the one in this had a biodegradable lubricant in it, which was not toxic. You want to make sure whatever substance was in the drum cannot transfer to the metal and that if the metal is properly cleaned, the drum will be safe!
We start out by cleaning the outside and the inside of the drum. This can be done in a variety of ways. I chose to use a weed burner attached to a propane tank to do it. You can also build a fire in the drum and if hot enough, this will burn the paint off of the inside and out. After burning the drum, I used a pressure washer to remove the left over char and to prepare the drum for the wire brush.. After the drum is dry I go over the drum with a wire brush to prepare the drum for cooking and painting if so desired.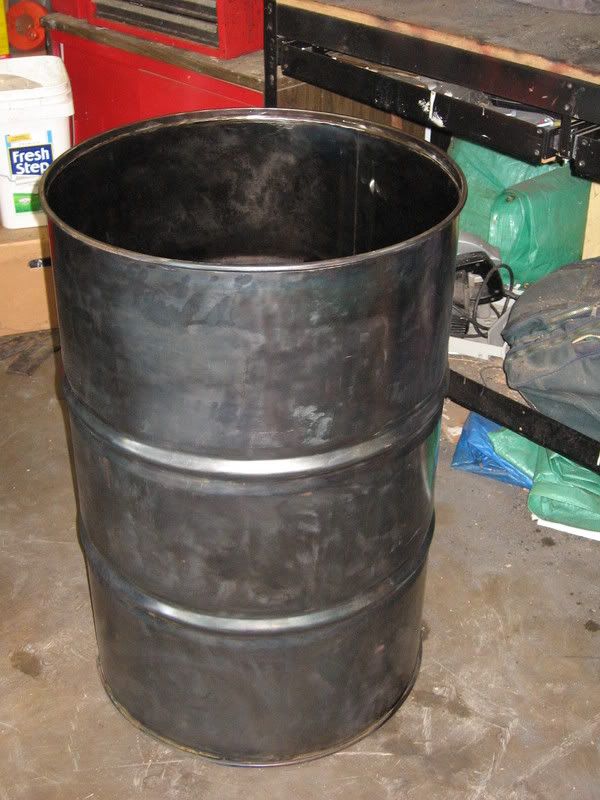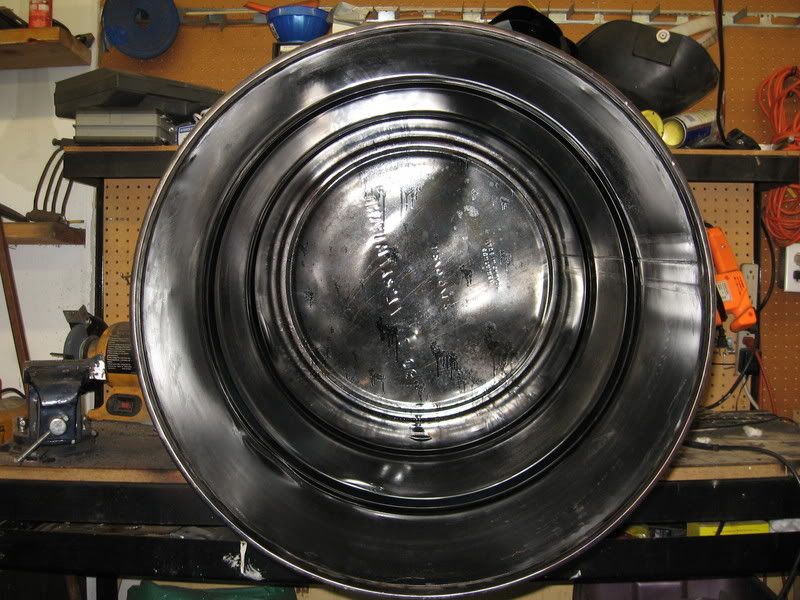 If you get a drum that does not come with a removeable lid you can do several thing. You can look for a used Webber 22 inch kettle. These can be found at yard sales or on places like Craigs list. Or you can buy a knock off at Sears, it is about $40, but it will provide both the top and bottem. And you will get a 22 inch grill, which you will probably have to buy for $10-15 anyway! The lid I am using was the bottem of a Sears knock off and the lid to the drum I am using, that is why welding was required on this project. Many do not require any welding!
Added the 2-3/4 inch pipe fittings and the 3/4 inch ball valve for air control. You can either cut holes and use a cement compond or you can weld in place.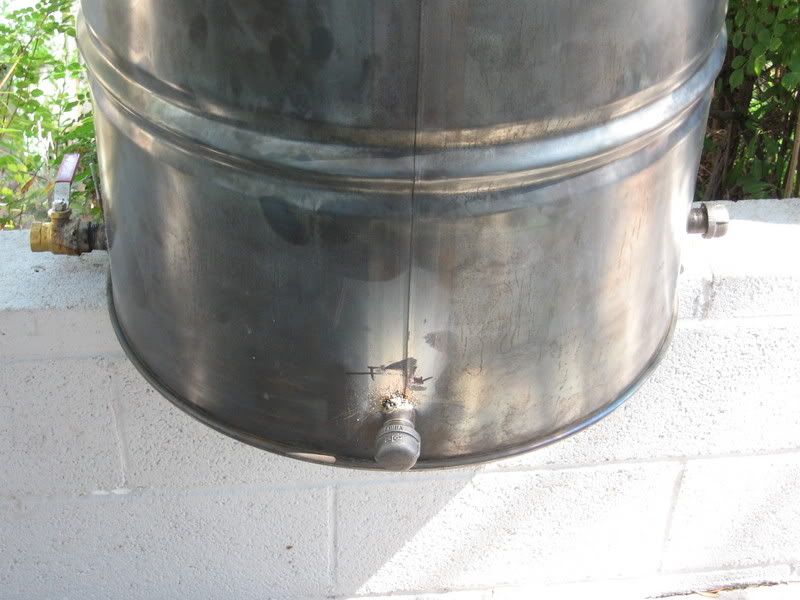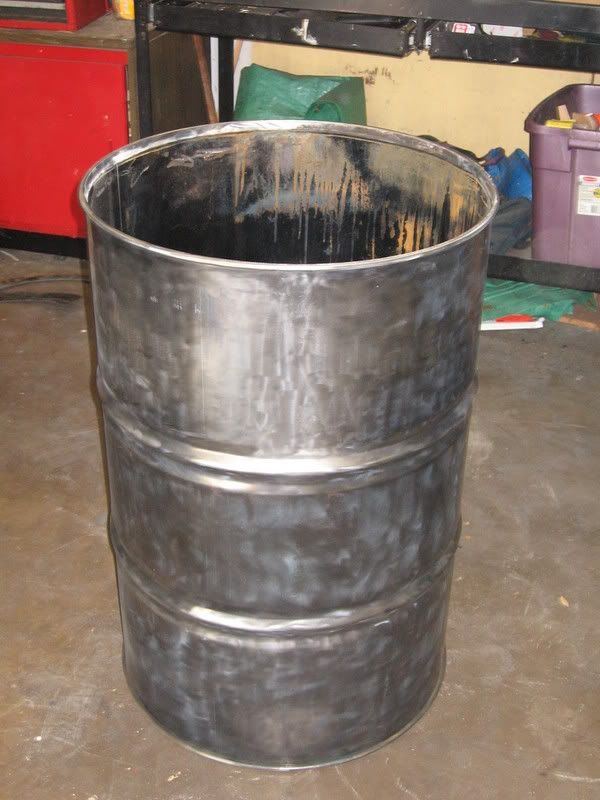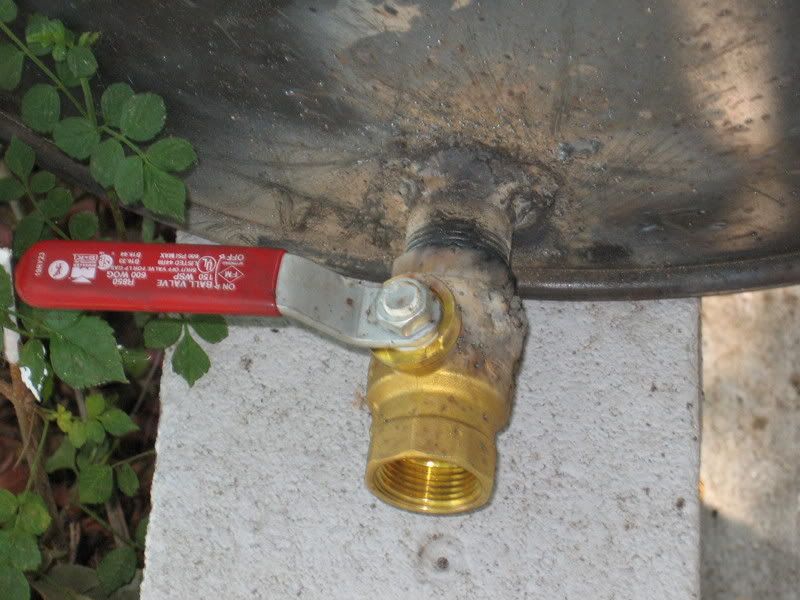 Made the fire box today. I used some 1/16 metal I got a long with some 1/2 expanded steel. This may be hard to accomplish with out some kind of welding. Took a 5 x 34 inch piece of 1/2 inch expanded metal and shaped it into a circle, then welded a piece of expanded to the circle bottem. Made an ash can from the 1/16 metal. Just welded 2-8 x 16 inch pieces together, cut into a circle and welded a 4 x 36 piece of the same 1/16 to the cut out. Welded some square bar to the bottem of the ash tray and the expanded so that the ash can would not set directly on the bottem of the drum and the coal try would have air flow between the ash tray and the fire.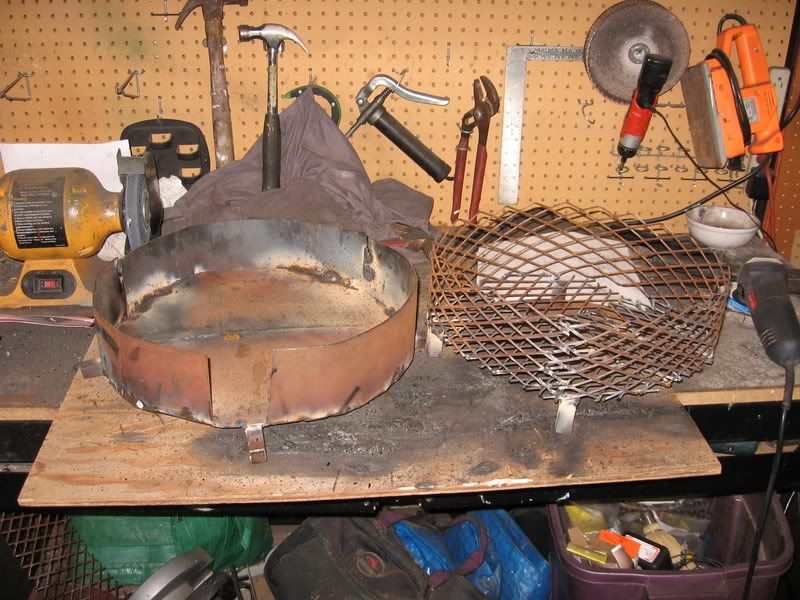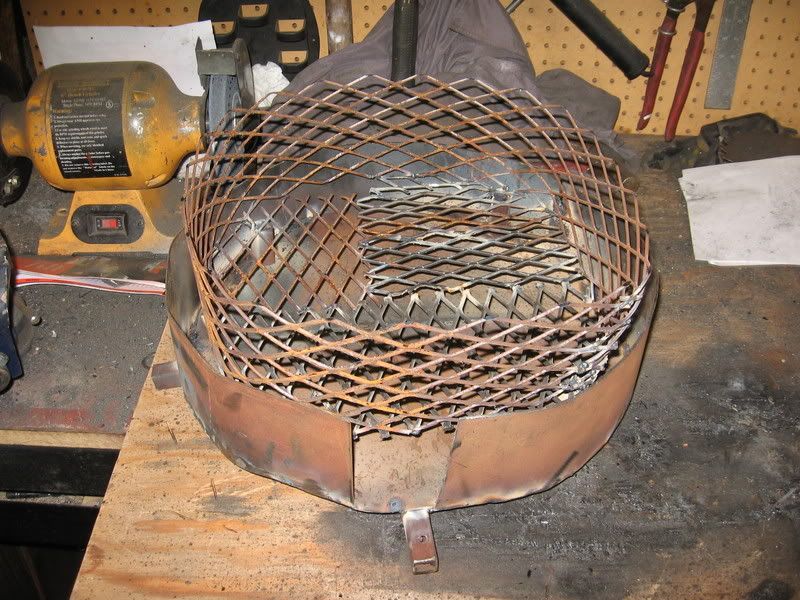 All done ! Finished the handles. Put wheels on the bottom, this is an option and painted the drum. . Fun little project, should cost you less than $50. I am told the fires can run as long as 14 hours once the drum is fine tuned with the air vents!