CBBQA Member Team - Too Ashamed To Name
From CBBQAwiki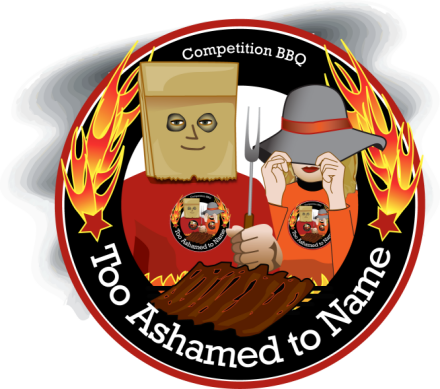 Too Ashamed To Name - Competition BBQ, San Jose CA.

'Failure is absolutely an option'
Yes, it's a ridiculous name for a competition BBQ team. I try to explain it on the official Too Ashamed To Name BBQ website, but no guarantees.
And besides, this way, if we come in dead assed last place - it's no big deal. But if we don't, then someone just got beat by Too Ashamed To Name! Won't that be embarrassing for them. You see, this way, we can't lose! Either way, we come out smelling like roses.
Remaining team members, and in good standing: Scott Hares & Pam Hares.