CBBQA Member Team - Checkered Past
From CBBQAwiki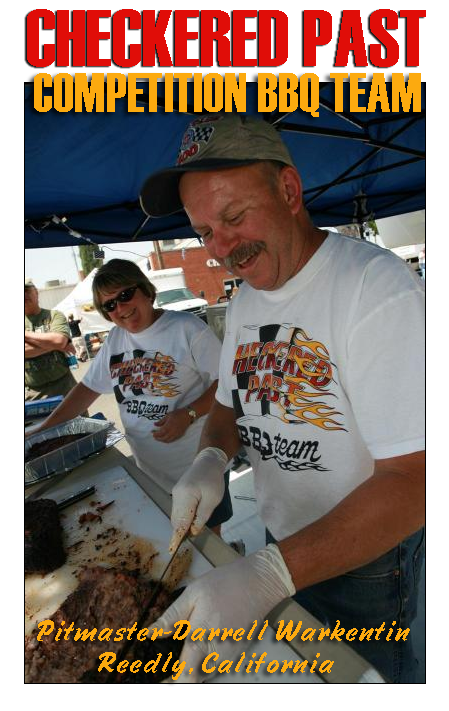 Photo Courtesy of Pat Brandon

Welcome to Checkered Past BBQ Team page!

We have competed in 3 contests so far. Got in the call in 2.
Received a 2nd in Ribs at Modesto this May and a 3rd in Chicken
at Red Hot and Real in Clovis. This has been so much fun and
it's great to meet everyone and learn new things. I took a
judging class earlier this year and did the West Coast BBQ
Championships, THAT was a real learning experience too.
Stay tuned for more info and pictures!
That is as soon as my wife, Sue, learns how to use this better!!
Darrell