I love a nice meaty trim rack of
bbq beef ribs
. Most of the time you can only find beef ribs that have been hacked up leaving very little meat on them. Sometimes you come across a meaty trim rack. I suspect these meaty racks happen when the store separates the rib eye from the bones for steaks - that's a good reason to always peruse the meat cooler not matter why you're in the store. I always keep a cooler in the back of my truck for such lucky impromptu finds at any time of the day.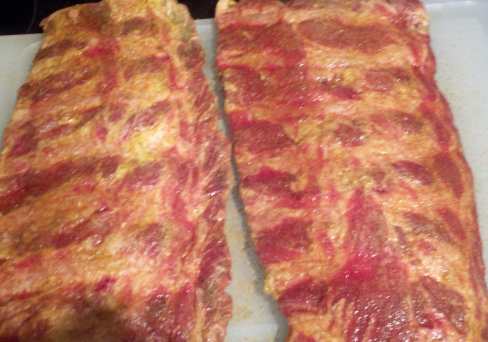 BBQ beef ribs are one of the tastiest things that come out of my smoker. I've heard people tell me that they never did like beef ribs until they tried mine - well, it aint braggin' if it's a fact right? I think the mistake cooks and restaurants make is that they don't cook them hot enough or long enough. The result is a rib that is tough, greasy and just terrible.
Beef ribs have a lot of fat, and they can really take a lot of heat and fat rendering. I like to cook them at 275 to 300 (closer to 300) for four hours in an 18" WSM. That's it - my big secret, easy as that. And, I can tell you that
I have never ever
eaten a dried up beef rib. Here's how they look: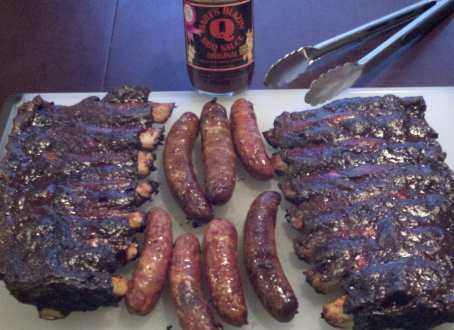 Really dark and pulled back - a common sight for us bbq people. When I first discovered this technique it was quite by accident. I remember thinking they were ruined char for sure. Luckily I tried one instead of tossing them out. I quickly realized that these were the best beef ribs I had ever cooked or eaten anywhere. I've been cooking them this way since 2007.
Unfortunately, I am not a photography buff so a cell phone camera is as good as I have. This close up is a bit blurry, but hopefully it shows how juicy these beef ribs look when cut open. The color is a beautiful purple from the smoke ring, and you could literally pluck a hunk of meat off, dip it in your favorite sauce of choice and pop that tasty morsel it in the mouth - that's heaven on earth right there, and it's that easy to make.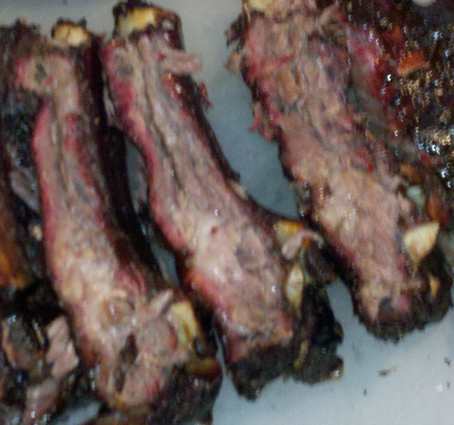 Prep them just like you do pork ribs, removing the membrane and excess fat from the back. Don't waste a lot of time getting aggressive with trimming fat. Let the heat render the fat for you.
When purchasing beef ribs, whether you find the meaty cut racks or only the hacked up racks, there is one other thing I like to look for before I buy. Try to get a good look at the belly cut edge of the rack. Beef ribs have a sheet of fat that that connects bone to bone. You can see this sheet in the cut edge. Sometimes that sheet is thick, sometimes it's thin. I like to select the racks with a thin fat sheet. But make no mistake - cooking for 4 hours @ 300 is going to render most of than sheet no matter how thick it is.
Also, know that even with the primary membrane removed from the back, the secondary membrane on beef ribs will get very tough and papery when cooked. It's all part of the fun to eat around or peel off before eating.
Next picture please...
Ohhh, now how did that ole Jake Steel work his way into this article? He sure does enjoy the bones, that's for sure. But make sure to remove that knuckle bone off the spine end before you hand your happy pup that treat.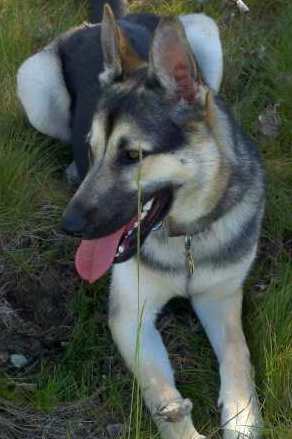 I hope this article inspires you to try cooking bbq beef ribs, especially if you haven't been excited about the results in the past. And if you've got some beef rib techniques that are working for you then please post below. Thanks for reading.