A few weeks ago, I came across a recipe on another forum for something referred to as "Kettle Fried Chicken" and it was one of the more intriguing ideas I have seen in quite some time. The recipe demonstrated how to get crispy, crunchy "fried" chicken without actually frying it. And, to make matters even more interesting, the chicken is cooked on the grill. Alexa and I decided to give it a try for ourselves and what follows is a photo documentary of our effort.
We started off with a collection of bone-in, skin on thighs, breasts and drumsticks. We determined we had enough space on the trusty Weber kettle for 4 thighs, 4 drums and 2 breasts. We didn't do anything to the raw pieces except trim a bit of the excess skin from the thighs and square them up a bit.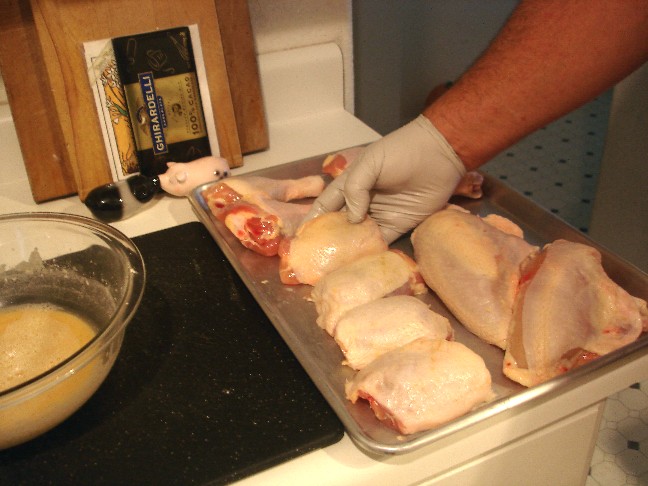 We mixed up a quick batter and began dipping the pieces one by one...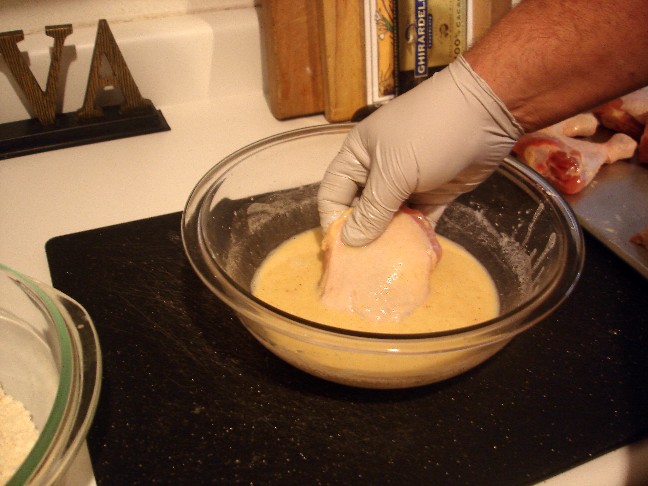 And then rolling the dipped pieces in a dry coating.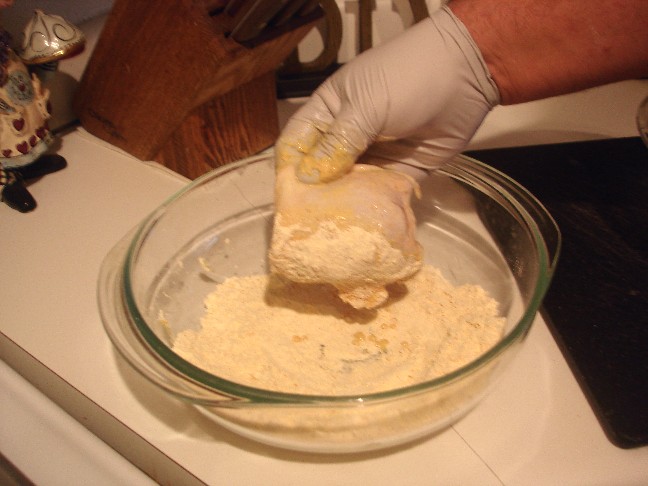 After dipping and coating all the pieces, we let them rest for about 30 minutes.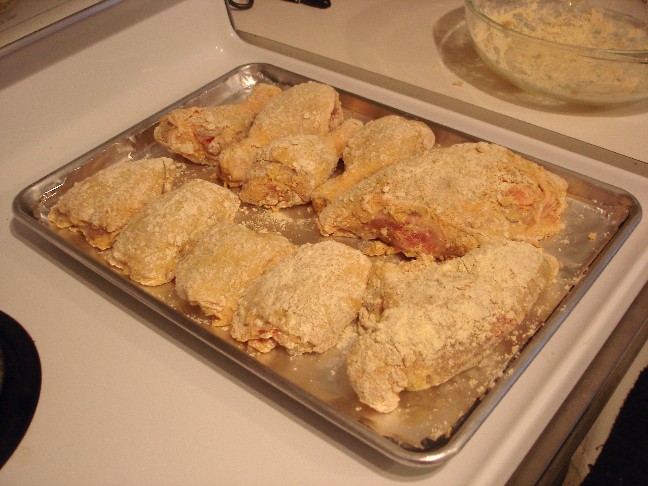 While the chicken rested, I fired up a full chimney of charcoal and made sure it was totally lit before adding it to the kettle which I had set up for indirect grilling. I modified the rotisserie ring for the kettle so that I could place a cooking grate at the top and thought it would be good to use that so as to get the chicken a little bit farther away from the coals.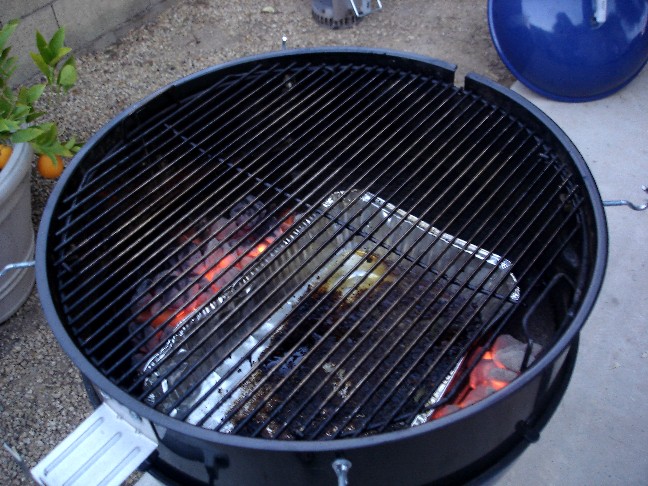 All that was left to do was to put the chicken onto the grate.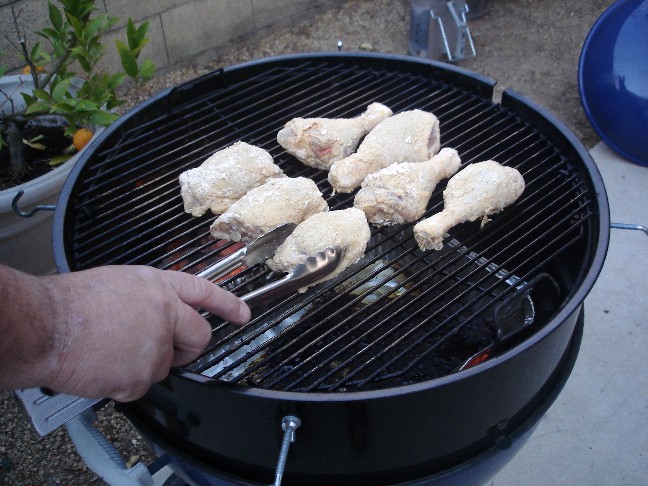 I got the kettle temperature to hold steadily at about 375°F and about 40 minutes later the chicken was "G B & D", Golden Brown & Delicious!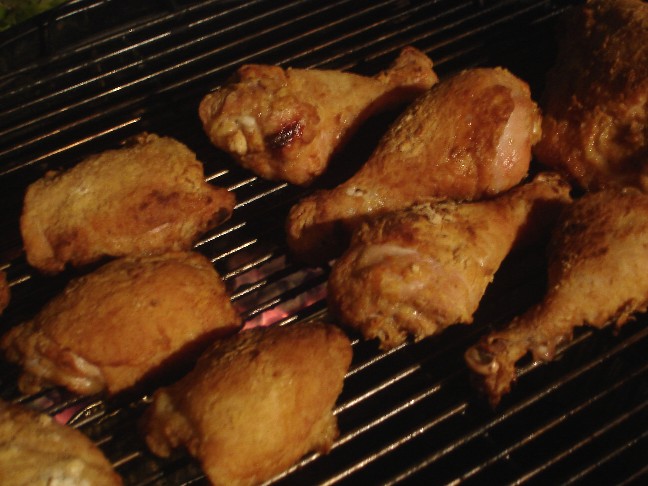 Believe it or not, the crust was crunchy, crispy and full of flavor while the meat was tender and juicy. Give this a try sometime and you won't be disappointed. Neither will your dinner companions, especially when they see a platter like this in the middle of the table!